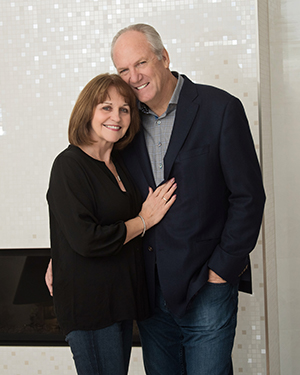 In honor of our beloved Founder, Leader, and CEO Terry Hay (1952-2018). Terry led the company with passion, vision, and inspiration. He created a culture that inspired each individual working in Scandinavian to believe and provide our core values every day – Service, Motivate, Respect, Connect. Through his leadership and values Terry Hay created what we know today as the Scandi family.
We all work together to honor him and continue his legacy.

---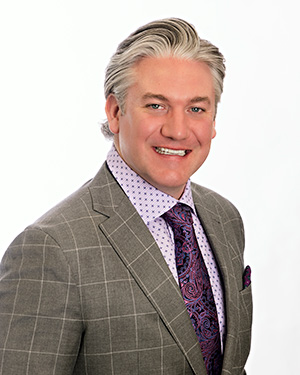 Russell Hay
President & CEO
Russell was born and raised in this industry, honing his skills alongside his father in every area of the business. Bringing more than 15 years' experience and a commitment to Best Practices, Russell passionately leads the janitorial service industry with innovation and customer service excellence, serving as Scandinavian's President & CEO. With an unmatched work ethic, Russell has set his sights on rapidly growing the business across North America, while still ensuring client expectations are consistently met and exceeded. Customers always come first at Scandinavian, which led to the development of the 10-1-24 commitment, along with ensuring there is always a real person on the other end of the phone when you call. These initiatives are firmly rooted in the success of Scandinavian, established by Terry Hay, and proudly reinforced by Russell daily. An active member of the Young Presidents Organization, Russell engages with his local community to connect with fellow influential business leaders who encourage both professional and personal development. Scandinavian is a family business built on accountability, service, and culture, and Russell is focused on innovative advances to consistently exceed client expectations. When not at the helm, Russell spends his downtime with his beautiful wife and young family, and is an avid music fan, enjoying concerts whenever possible.
---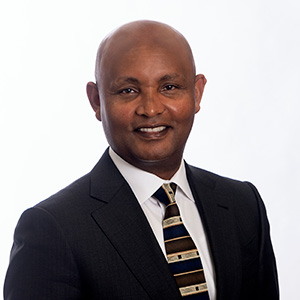 Mamo Midegdu
Chief Operating Officer
Serving as Scandinavian's Chief Operating Officer, Mamo brings a wealth of knowledge in service excellence, quality, and productivity. Through more than 27 years' in management and leadership roles in both public and private sectors, Mamo offers a diverse expertise in Best Practices. With a Bachelor of Arts degree in Accounting and an Executive MBA in Leadership, Mamo strives to bring innovative change processes to reduce redundant activities, while implementing new ways that add value to our core purposes. He is dedicated to coaching his team on how to deliver exceptional services that focus on quality, efficiency, speed, and safety for our clients and organization. Nothing makes Mamo happier than to see those around him succeed, embrace and drive change, all while ensuring client satisfaction.
---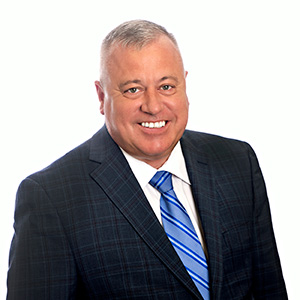 Michael Casey
Executive Vice President Eastern Canada
Born in Montreal, Quebec, Michael spent much of his childhood abroad, living in Saudi Arabia and travelling the world before calling Ontario home. With over 30 years' in the industry, Michael has honed his expertise in a variety of roles, and currently serves as Scandinavian's Executive Vice President for Eastern Canada. Joining Scandinavian in 2009 as the Operations Director, Michael quickly assumed a leadership role, moving into General Manager in 2011, and winning Manager of the Year in 2013. Bringing a naturally calm disposition and aptitude for financials, Michael has been a driving force of stability throughout substantial change. Embodying Scandinavian's Core Values, Michael enjoys quality time with family and friends, and can often be found travelling to warm destinations or on a roller coaster.
---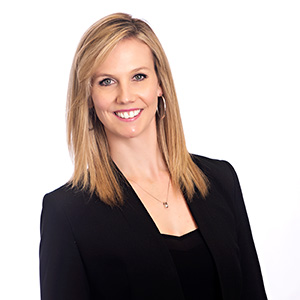 Melanie Brooks
Vice President of Human Resources
With more than 10 years' experience spanning all departments, Melanie currently serves as Scandinavian's Vice President of Human Resources. Combining her undergraduate degree, executive leadership and extensive Human Resources training, Melanie is a strategic life-long learner committed to delivering creative solutions and organizational growth. Specializing in employee engagement, Melanie focuses on employee retention through open communication, ensuring each member of the Scandinavian team feels valued, and their professional goals encouraged. Committed to community service, Melanie spearheads Scandinavian's non-profit partnerships across Canada, including Habitat for Humanity and Holiday Hampers, while also supporting client-driven charitable initiatives throughout the year. A charismatic leader by nature, Melanie lends her expertise and enthusiasm to events and HR related webinars.
---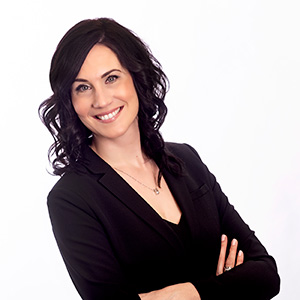 Candace Elford
VP of Procurement
Experienced in Account Management, Sales, and Procurement in both service and manufacturing industries, Candace brings an innovative approach to the role of Scandinavian's Director of Risk Management. With a focus on aligning best practices of internal policies and procedures, Candace is dedicated to mitigating risks and delivering fair outcomes to both customer and company. Candace oversees all procurement of insurance and bonds, along with investigating all claim submissions. Combining seasoned instincts with persistence, Candace is passionate about risk management and values all party perspectives. Believing life is to be celebrated, Candace spends her downtime with family, often at a sporting event supporting her children, or in the kitchen baking.
---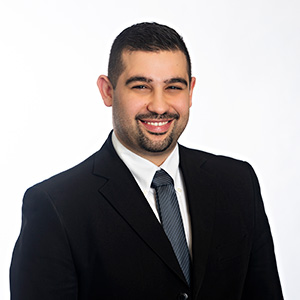 Mak Malik
VP of Finance
After spending over a decade in oil and gas, Mak brings more than 15 years' experience in both field and corporate settings. Combining an extensive professional background in large publicly-traded companies with his CPA designation and Master's in Business Administration, Mak has the expertise and drive needed to advance corporate profitability and growth. Serving as Scandinavian's Corporate Controller, Mak is the head of the Finance, Accounting, Payroll, and Estimating functions. Mak leads his teams by embodying the Core Values of Scandinavian through mutual respect, trust, and open communication. A family man at heart, he spends his downtime with his wife and three beautiful children and plays a variety of sports including basketball, hockey, and skiing.
---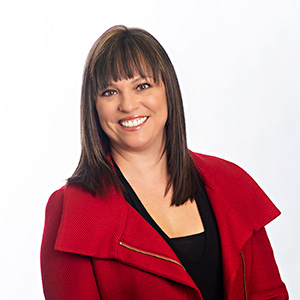 Amanda Kimmel
Director of Health & Safety
A native Californian, Amanda earned her Bachelor of Science in Regional Development from the University of Arizona. With more than 10 years' in Health and Safety, Amanda continued her education at the University of Alberta and received a certificate in Health and Safety. She is a Canadian Registered Safety Professional (CRSP), along with holding the Safety Training Supervisor (STS) U.S designation. As Scandinavian's Director of Health and Safety, Amanda specializes in a communicative approach and ensures safety and legislative compliance across North America. Through the development of ScandiSchool, a comprehensive internal training program, Amanda is an industry leader in training and development. When not working, Amanda can be found at the hockey rink or baseball diamond supporting her son or enjoying a good book.
---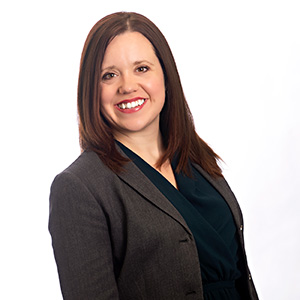 Lisa Howatt
Director of Human Resources
With a diverse portfolio of Human Resources expertise, Lisa is not afraid to get her hands dirty to fully understand and contribute to an organization's culture and overall operations. A graduate from MacEwan's HR program and a Chartered Professional in Human Resources, Lisa is a true subject matter expert and lifelong learner in the field. Offering full scope HR through implementation of best practices, Lisa serves as Scandinavian Building Services' Director of HR. With steady leadership and guidance, Lisa oversees all recruitment, onboarding, performance management, and daily operational needs. As an avid long-distance hiker and community minded-individual, Lisa can be found either at her local community league or in the great outdoors when not working.
---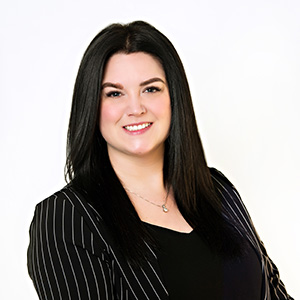 Cassandra Walker
Director of Operational Controls
With an Honors degree in Business Administration, specializing in Marketing, and a professional background in business analytics, Cassandra Walker joined Scandinavian more than 7 years ago. Cassandra has worn multiple "hats » since joining our team, including Office Manager, Health & Safety Administrator, Account Manager, and Regional Director of British Columbia. Currently, Cassandra serves as Scandinavian's Director of Operational Controls, spearheading operational innovation to ensure our field teams have the best technology and tools needed to deliver exceptional client service. Cassandra loves improving and designing processes that are both appealing esthetically and functional. This passion boils over into her personal life where she can be found either reading a good book, or near water, usually on her SUP or relaxing on a beach.
---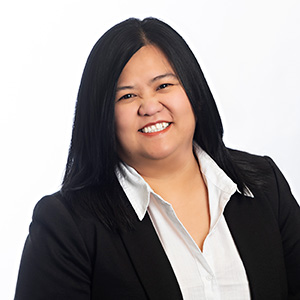 Maria Theresa Deveza
National Purchasing Director
A graduate of De La Salle University's Bachelor of Computer Science, Theresa has a diverse background in Food Authority, Procurement, and Wood and Energy, before joining Scandinavian. Previously working as both the Purchaser and eventually Purchaser and Warehouse Manager, Theresa has advanced to currently hold the National Purchasing Director position. A team player, always focused on the company's vision and goals, Theresa is passionate, dedicated, and consistently delivers excellence under pressure and within restricted timelines. An avid sports fan, Theresa enjoys hockey, football, basketball, and volleyball. Heavily involved in her alma mater, Theresa served as their Student Association President, Vice-Chairperson of Student Council, and is currently an active alumni of their U & I Professional Club.
---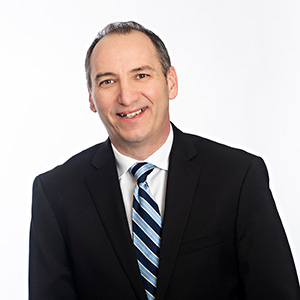 Dino Dinicola
Regional Director Alberta North
Bringing more than 30 years' experience in the retail/service operations industry and a Journeyman graduate from NAIT, Dino understands the importance of strong relationship building and is a true "Customer Service » champion. Dino has embraced Scandinavian Building Services' Core Values through strong customer service leadership, respect, and a motivating connection to his team. He ensures the highest level of standards are delivered along with service excellence to all clients through detailed-oriented coaching and training. When not at work, Dino can be found on the field, ice, or course playing or coaching a variety of sports while enjoying time spent with family and friends.
---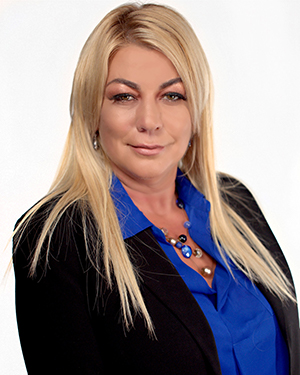 Natasha Sazdanovski
Regional Director Ontario / Maritimes
Natasha is Regional Director for Eastern Ontario. Natasha previously held the title of Account Managers overseeing 36 accounts in the GTA core. Natasha has over 20 years experience working in the service and janitorial industry. The most important thing in Natasha's career is to build personal relationships with her staff and clients. Natasha believes that this is key to successful and long-term partnerships. Natasha has a strong background in floor and carpet care, is a CIMS Certified expert and is a certified Train the Trainer for Eastern Ontario.
---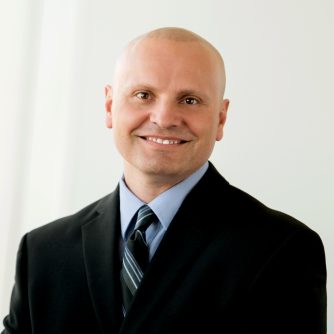 Pablo Macari
Regional Director Ontario
Pablo has spent his entire career in the cleaning Industry . He entered the Industry in 1990 and has always excelled in Operations and Management. Pablo was hired on by Scandinavian to manage a high profile customer and has grown into the role as one of the Regional Directors for Ontario. Managing multiple sites of his own and a team of account managers. Pablo has a passion for the industry and looks forward to continue to grow with Scandinavian Building Services.
---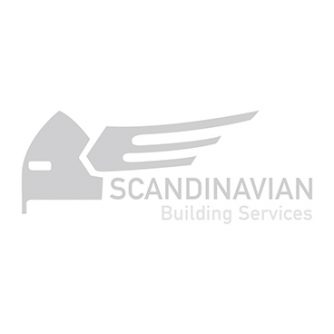 Chantal Rondeau
Regional Director Quebec
---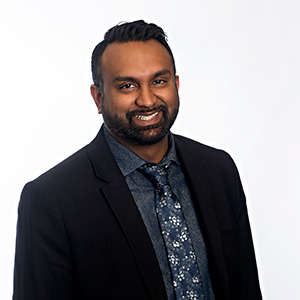 Aleem Jessani
Regional Director Alberta South
With almost a decade in retail management and customer service roles, Aleem is Scandinavian's Regional Director for our Alberta South operations. Aleem brings a passion for client satisfaction, developing strong teams, and delivering quality service. Already holding a Bachelor of Arts degree in Kinesiology, Aleem has future plans to obtain his Project Management Professional designation or MBA, to provide even more comprehensive support to his teams and clients. When not at work, Aleem spends his downtime with his wife, friends, family, and volunteer within his community. He is also a huge hockey fan and can be found cheering on his home team, the Calgary Flames.